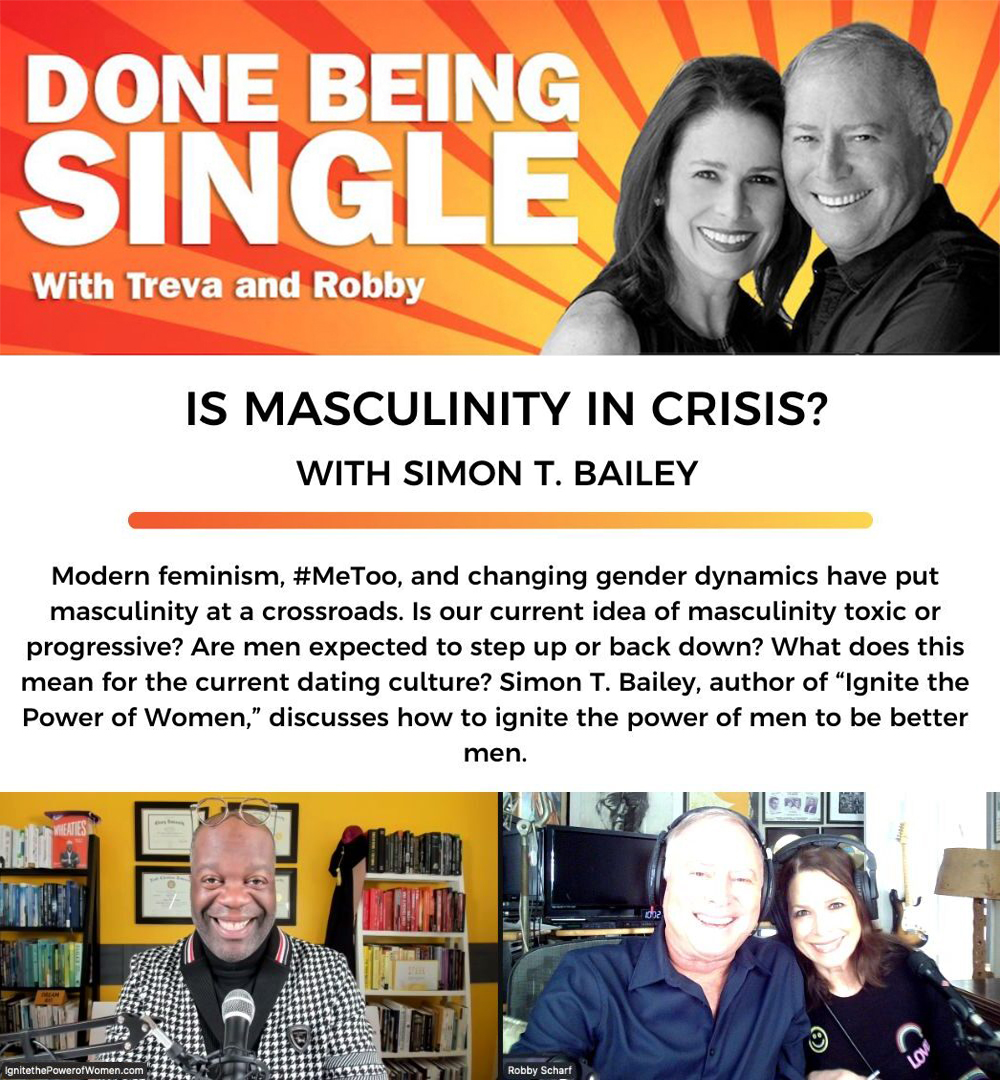 GUEST:
SIMON T. BAILEY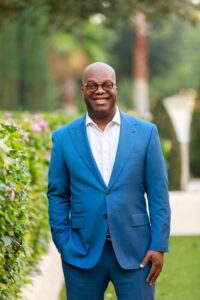 Simon T. Bailey is the author of "Ignite the Power of WOMEN In Your Life: A Guide for MEN," which shows Men How to Step Up to Fulfill Their Role in Sparking Themselves, and The Women in Their Lives for the Betterment of All!
Simon has committed to a life of purpose that sparks individuals and organizations to lead countries, companies, and communities differently. This current mission caps an illustrious career as a Hall of Fame Keynote Speaker and renowned advisor to companies in diverse industries such as Walt Disney Resort, Signet Jewelers, SalesForce, T-Mobile, and Hilton Hotels, just to name a few.
Simon has three online courses featured on LinkedIn Learning that reach professionals in 100+ countries. Recently, Simon became a certified Caritas Coach, leading with heart-centered intelligence. His approach is grounded in Caring Science, which focuses on preserving human dignity and wholeness as the highest gift to self, systems, and society.
It was Simon's Goalcast video about a conversation with his daughter that inspired his book and the movement, a post that has spurred 90 million views on Facebook.
https://donebeingsingle.com/wp-content/uploads/2023/06/Simon-T.-Bailey-1000x1080_V001-1.jpg
1080
1000
Treva
https://donebeingsingle.com/wp-content/uploads/2018/02/DBS_Treva_Banner_TR_VA_FNL.jpg
Treva
2023-06-04 21:41:28
2023-06-22 18:36:52
Is Masculinity In Crisis?